Broughton Dentist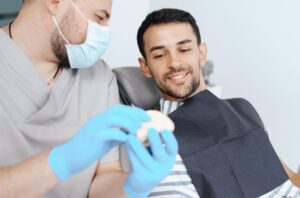 Welcome to Wilson House Dental Practice, where we are a  dedicated team that provides the highest quality dental treatments. Our practice offers a wide variety of services, ranging from routine cleanings and checkups to more advanced treatments such as dental crowns and implants. We believe that everyone should be able to access the dental care they need. Whether you are looking for a simple cleaning or a more comprehensive treatment, our friendly and knowledgeable staff is here to help. We look forward to helping you achieve and maintain a healthy smile!
General Dentistry Treatments: 
General dentistry is a branch of dentistry that focuses on the diagnosis, treatment, and prevention of oral health problems. General dentists are the primary care providers for oral health and are responsible for the overall well-being of a patient's teeth, gums, and mouth.
Dental Implants, Bridges, and Crowns Broughton 
Dental implants, bridges, and crowns are all options for replacing missing or damaged teeth, but they have different uses and functions.
Dental implants:
Dental implants are small titanium screws that are placed into the jawbone to replace the root of a missing tooth. A replacement tooth, known as an abutment, is then attached to the implant. Implants are a popular option for replacing missing teeth because they mimic the look, feel, and function of natural teeth. They are also durable and long-lasting.
Dental bridges:
A dental bridge is a fixed dental prosthetic device that is used to replace one or more missing teeth by joining an artificial tooth permanently to adjacent teeth or dental implants. Dental bridges are typically made of porcelain or ceramic and are anchored in place by dental crowns or dental implants. They can be used to replace a single missing tooth or a series of missing teeth.
Dental crowns:
A dental crown is a cap that is placed over a damaged or decayed tooth to restore its shape, size, and strength. A crown can be used to protect a weak tooth from breaking, to hold a dental bridge in place, or to cover a discoloured or misshapen tooth. Crowns are typically made of porcelain, ceramic, or a metal such as gold.
In summary, dental Implants are designed to replace the roots of missing teeth, dental bridges are designed to replace one or more missing teeth, and dental crowns are designed to cover and protect damaged teeth. Your dentist will recommend the best option for your individual case after a comprehensive examination.
Invisalign Broughton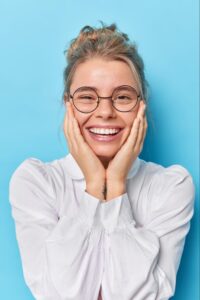 Invisalign is a popular orthodontic treatment option that uses clear, removable aligners to straighten teeth. The aligners are custom-made to fit the patient's teeth and are worn over the teeth for 20-22 hours a day. The aligners are changed every two weeks, and the treatment typically lasts between 12-18 months.
Invisalign is a popular choice for many patients as it is a virtually invisible way to straighten teeth, and it is more comfortable than traditional metal braces. It also allows for better oral hygiene as the patient can remove the aligners to brush and floss their teeth.
Patients in Broughton who are interested in Invisalign can find a qualified dentist or orthodontist who offers the treatment. It's best to schedule an appointment with a dental professional who can evaluate your individual case, and determine if Invisalign is the right treatment option for you. They will also be able to provide you with information on the cost and duration of the treatment, as well as what you can expect during the treatment process.
Dental Veneers Broughton 
Dental veneers, also known as porcelain veneers or dental porcelain laminates, are thin, custom-made shells of tooth-coloured material that are designed to cover the front surface of teeth to improve their appearance. It's important to note that dental veneers are a cosmetic procedure, and it's important to consult with a qualified dental professional to determine if it's appropriate for you, and to understand the potential risks and benefits. They will also be able to provide you with information on the cost and duration of the treatment, as well as what you can expect during the treatment process.
Regular dental check-ups and cleanings, along with good oral hygiene practices such as brushing and flossing, can help ensure that the teeth and gums remain healthy and strong. Dental care is an important component of overall health and well-being, and regular visits to the dentist can help maintain the health of the teeth and gums, as well as preventing future dental problems.
Come and take a look at our treaments, if you are looking to improve your smile, click here for an appointment or by calling 01908 611478
Back to Treatment