Smile Makeover Milton Keynes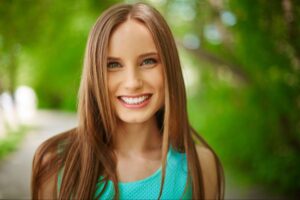 How would you like to have the confidence to show your pearly whites every day? From whitening to veneers, Wilson House Dental Practice in Milton Keynes has been helping patients transform their smiles into something they're proud of. Luckily, Wilson House Dental Practice offers a wide range of smile makeover services in Milton Keynes to help you get the smile you've always wanted.
Leave with a brand new smile today!
Smile Makeover
A smile makeover is a combination of cosmetic treatments designed to make over your entire smile.
At Wilson House Dental Practice, our dentists will evaluate your oral health needs and listen to your aesthetic concerns before suggesting a smile makeover treatment plan to help you accomplish your goals. 
Some popular treatments offered:
Teeth whitening which can be performed in the practice or at home
White fillings can replace unsightly and outdated silver fillings
Bonding to conceal a chip or gap
Veneers to improve dental imperfections like stains or chips
Crowns to conceal damaged or stained teeth
Invisalign® to straighten misaligned teeth
Dental implants to replace missing teeth
If you are embarrassed and self-conscious of your smile contact us to schedule a consultation, and together we can create the smile you deserve. Come and take a look at our treatments, if you are looking to improve your smile, click here for an appointment or by calling 01908 611478.
Back to Cosmetic Dentistry Milton Keynes
5 Cosmetic Dentistry Treatments To <H2> Improve Your Smile: <H2> 
1. Enhance Your Smile With Teeth Whitening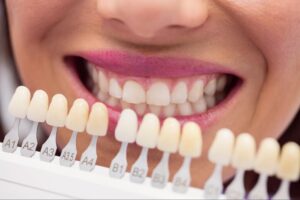 The best way to achieve a bright, white smile is through teeth whitening. However, before you begin treatment, be sure to speak with your dentist about which type of whitening will work best for you and learn about all of your options for achieving a bright, beautiful smile. Your dentist can also discuss ways to keep your teeth from discolouring in between treatments, such as regular toothpaste use and flossing. Taking these precautions can help ensure that you have a brighter smile for years to come.
2. Fixing Gaps In Between Your Teeth With Dental Implants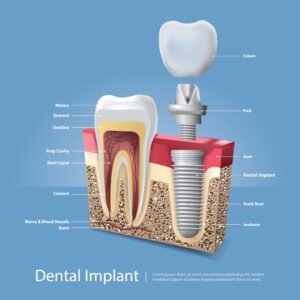 Dental implants can fix gaps in between your teeth by replacing tooth roots with tooth posts. They look like small screws and go into your jawbone, which then fuses around them. Over time, as the bone grows into them, they become permanent fixtures on which you can attach dentures or dental crowns to fix any remaining problems. Both procedures require oral surgery under local anaesthetic, so be sure to talk about all options with your dentist before moving forward!
3. Straighter Teeth With Invisalign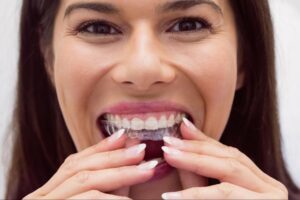 Straight teeth are important for so many reasons: they look good, they're easier to clean, and they're better for your jaw and other facial muscles. That's why so many people are turning to Invisalign – the clear way to straighten your teeth without braces. With Invisalign, you can get straighter teeth while still enjoying the foods you love and wearing the same clothes as before. What's more, Invisalign is removable, which means you can take it out when eating or brushing your teeth. To find out if Invisalign is right for you, contact our dental practice today!
4. Boost Your Confidence With Composite Bonding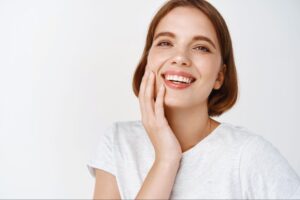 Have you been looking for a less invasive way to correct and repair your teeth? Composite bonding is just that. This cosmetic dentistry procedure allows us to make gradual improvements to your smile without losing your natural tooth structure. With composite bonding, our dentists can build up certain areas of your smile, reducing gaps and filling in any discoloured or dark spots. The process is effective, quick, and has very few (if any) negative side effects. Best of all, you'll get results that are indistinguishable from natural teeth.
5. High-Quality Dental Crowns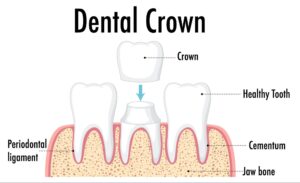 A dental crown is a restorative material used to cover a tooth and restore its shape, size, strength and appearance. They are placed over teeth that have been weakened by decay or trauma and can be made of porcelain (tooth-coloured), metal or plastic. Because they are custom-made to your specific tooth, crowns should fit perfectly, feel secure and look like your natural teeth. As with most dental restorations, a crown protects your natural tooth from further damage caused by biting or chewing. Dental crowns also help prevent further damage and keep your smile looking as good as new! Dental crowns can last up to fifteen years. 
6. Long-Lasting Results With Dental Bridges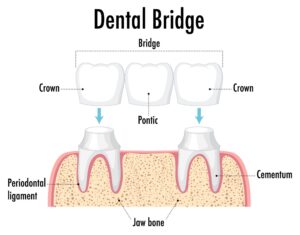 A dental bridge has been an effective solution for missing teeth for years. The concept behind a dental bridge is quite simple: fill in gaps left by missing teeth using fake teeth anchored on either side. Dental bridges are attached to existing crowns or neighbouring natural teeth using metal posts and fit over dentures, thus improving your smile and keeping you happy! Dental bridges give your teeth back the ability to chew and speak. It also prevents any of your remaining teeth from shifting, which is the reason for orthodontic problems. They reduce the risk of bone loss and allow you to keep your face's original structures and alignment; moreover, dental bridges are fixed and prevent your teeth from moving as dentures might.Have a chat with our dentist today to discuss dental bridges further! 
If you want to change your smile and bring back confidence, you can achieve this with one of the many smile transformation procedures Wilson House Dental Practice offers at their Milton Keynes dental practice. Contact us today. 
Come and take a look at our treaments, if you are looking to improve your smile, click here for an appointment or by calling 01908 611478
Back to Cosmetic Dentistry Milton Keynes