Dentist Northampton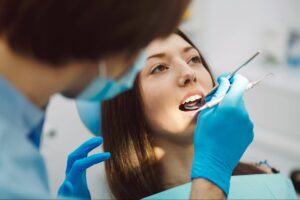 If you are looking for a dentist, and you are from the Northampton area,  Wilson House Dental Practice is the place to go! Our experienced team of dental professionals offer a wide range of dental treatments. We understand how important your smile is to you and we strive to provide the highest quality care in a comfortable and friendly environment. Whether you require a routine checkup or a more advanced procedure, our experienced dentists are here to help.
DO YOU HAVE A TOOTHACHE? 
DO YOU DESIRE A BRIGHTER SMILE? 
DO YOU NEED A REGULAR CHECK-UP? IF SO, 
BOOK AN APPOINTMENT WITH US TODAY
Dental Implants Northampton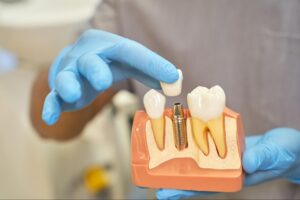 If you are looking for an effective and long-lasting solution to replacing missing teeth, dental implants from Wilson House Dental Practice might be for you. Dental implants provide a secure and stable restoration. They are artificial tooth roots made of titanium and other materials that are surgically placed into the jawbone, where they fuse to form a strong and natural-looking foundation for replacement teeth such as crowns, bridges, and dentures.
At Wilson House Dental Practice, our experienced implant specialists provide comprehensive treatments that ensure a safe, successful and aesthetically pleasing outcome. We use advanced technology and modern techniques to place the implants precisely and accurately, giving you a better chance of success. Our experienced team will help you understand all aspects of dental implant treatment, so you can make an informed decision that best fits your needs.
Dental Bridges Northampton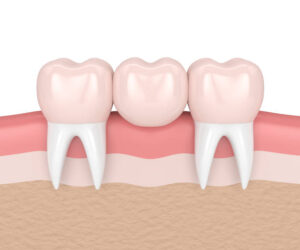 If you are looking for a reliable, secure and comfortable solution for replacing missing teeth, then you should consider dental bridges. A dental bridge is a fixed prosthetic device used to replace one or more missing teeth by joining an artificial tooth to adjacent teeth. At Wilson House Dental Practice, our experienced dentists can provide a range of dental bridge options to suit your individual needs.
If you have any questions about dental bridges or would like to find out more, then please do not hesitate to contact us at Wilson House Dental Practice. Our friendly and knowledgeable staff will be happy to answer any questions you may have and help you find the best solution for replacing your missing teeth.
Dental Crown Northampton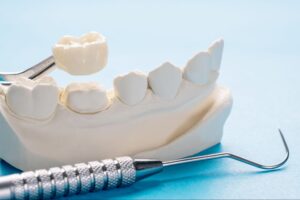 Wilson House Dental Practice provides its Northampton patients with dental crowns to help them maintain healthy teeth. A dental crown is a type of restoration that covers a damaged or decayed tooth. They are made of porcelain or ceramic and have a similar shape and colour to natural teeth. Dental crowns can be used for various reasons such as to improve the appearance of your teeth, restore the function of a tooth, strengthen a weak tooth, repair a cracked or broken tooth, or protect a tooth from further damage.
Our team of highly trained professionals can provide you with the best dental crowns in Northampton. We use the latest technology to create custom-made crowns that look natural and feel comfortable in your mouth. We also provide personalised care to ensure you get the best possible results. If you have any questions or concerns about getting a dental crown, our friendly staff will be happy to answer them for you.
Dentures Northampton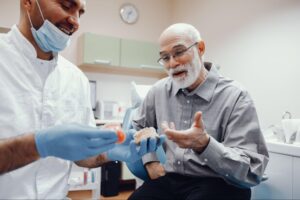 There are two types of dentures: partial and full. Partial dentures are used when some of your natural teeth remain, while full dentures replace all of your missing teeth. Our dentists will evaluate your mouth, take measurements and impressions, and then construct dentures that fit your mouth perfectly.
When caring for your dentures, it's important to remove them every night to give your gums a chance to rest. Additionally, you should brush them daily and keep them away from hot liquids, as heat can warp their shape.
If you need more information on our denture services, don't hesitate to contact us at Wilson House Dental Practice today. Our experienced team will be more than happy to answer any questions or concerns you may have.
Root Canal Treatment Northampton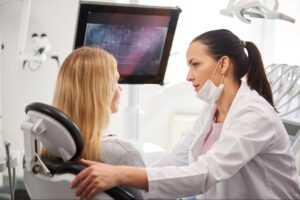 At Wilson House Dental Practice, we understand that you might feel apprehensive when it comes to having a root canal treatment. That's why we offer a safe and gentle approach to the procedure. A root canal treatment is necessary when the nerve of a tooth has become infected or damaged due to decay or injury. During this procedure, the pulp of the tooth is removed and the inside of the tooth is cleaned and sealed.
At Wilson House Dental Practice, our team of experienced professionals will ensure that the process is as comfortable as possible and that you are informed about every step along the way. We will also provide a follow-up visit to ensure that your treatment is successful.
If you think that you may need a root canal treatment, or any other treatments listed above, don't hesitate to contact Wilson House Dental Practice for more information.
Come and take a look at our treaments, if you are looking to improve your smile, click here for an appointment or by calling 01908 611478
Back to Treatment