Dentist Wolverton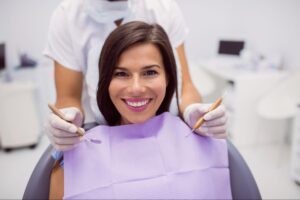 Are you looking for a reliable and experienced dentist in Wolverton? If so, look no further than Wilson House Dental Practice, where our knowledgeable and friendly team is led by highly experienced Dentists. We offer a comprehensive range of dental treatments to meet your individual needs. Wolverton's dental treatments cover all aspects of general and cosmetic dentistry from teeth straightening with Invisalign to dentures, dental bridges, dental crowns, dental implants, fillings, root canal treatment, and tooth extractions.
Need to get your teeth checked by a dentist? 
Invisalign Wolverton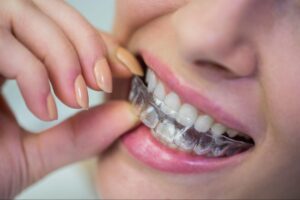 We offer comprehensive teeth straightening service with Invisalign. Invisalign is an effective and comfortable orthodontic solution that has proven to be extremely successful in helping people get the perfect smile they have always wanted. Invisalign consists of removable, clear aligners made of strong plastic that are custom-made to fit over your teeth. Each set of aligners is designed to gradually shift your teeth into the desired position. 
The advantage of using Invisalign is that it is practically invisible, allowing you to correct your teeth without feeling self-conscious about wearing braces. It is also easier to maintain oral hygiene because you can remove the aligners for brushing and flossing.
If you are interested in teeth straightening with Invisalign, please contact our team at Wilson House Dental Practice for more information. We would be more than happy to provide advice on the best course of treatment for you.
Dental Bridges Wolverton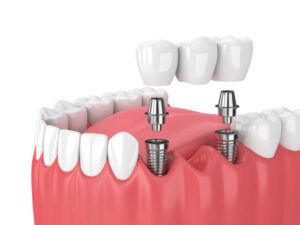 If you're missing one or more teeth, a dental bridge may be the right solution for you. A bridge is a structure made up of a false tooth (also known as a pontic) and two crowns. These crowns are placed on the healthy teeth on either side of the gap left by the missing tooth to support the false tooth. 
We use bridges to restore your mouth's natural appearance and help with speech problems that may arise from a missing tooth. We also use them to distribute the bite load correctly so that your remaining teeth don't move out of position due to excessive force. Getting a bridge placed at our practice is simple. Our team will take an impression of your teeth to send to our laboratory where your custom-made bridge will be created. During your next appointment, our dentist will bond the bridge securely in place.
To find out if a bridge is right for you, get in touch with Wilson House Dental Practice today. Our friendly staff would be happy to answer any questions you may have and arrange an appointment for you.
Dental Crowns Wolverton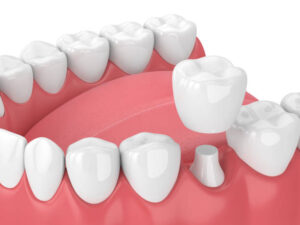 At Wilson House Dental Practice, we use ceramic crowns to restore your smile. Ceramic crowns are tooth-coloured restorations that are designed to blend in with the colour of your natural teeth. Our experienced dentist will take an impression of your mouth and send it off to our lab for fabrication. Once the lab has made the crown, you will return to our practice for the second appointment where it will be placed over the prepared tooth. 
The placement of the dental crown is a quick and comfortable process. We will first check to make sure the crown fits properly over the prepared tooth and matches the shape and colour of your surrounding teeth. Then we will use special dental cement to permanently bond the crown into place. 
After your dental crown is placed, you should take care of it just like you would take care of your natural teeth. That means brushing twice a day and flossing once a day. You should also keep your regularly scheduled checkups and cleanings at Wilson House Dental Practice. 
Dental Veneers Wolverton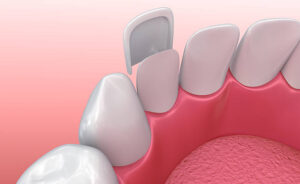 Veneers are thin shells that are custom-made from porcelain or composite materials. They are used to improve the appearance of teeth, covering chips, discolouration, gaps and other imperfections. Veneers are applied directly to the front surfaces of the teeth.
The application process for veneers requires two to three visits. During the first visit, our experienced dentists at Wilson House Dental Practice will evaluate the condition of your teeth and determine if the veneers are right for you. During the second visit, they will take an impression of your teeth and send it to a lab where the veneers will be custom-made to fit your individual smile. Finally, during the third visit, your dentist will check the fit of the veneers and bond them in place.
Veneers are an excellent choice for patients looking to enhance their smile and improve their oral health. With proper care, they can last up to ten years or more, providing you with a beautiful smile for many years to come. If you're interested in learning more about dental veneers, book an appointment at Wilson House Dental Practice today.
Dental Implants Wolverton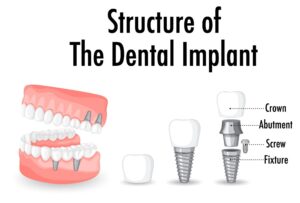 Dental implants are a permanent solution for restoring your smile. They are small titanium posts that are surgically placed in your jawbone, acting as a replacement for the root of your missing tooth. Once the implant has been placed, a custom-made crown or bridge is then attached to it.
If you are considering getting dental implants, the experienced team at Wilson House Dental Practice can help you decide if this is the right solution for you. Our dentists will assess your individual case and explain the procedure in detail. With the help of our team, you can get back to having a beautiful and healthy smile!
General Dentistry Wolverton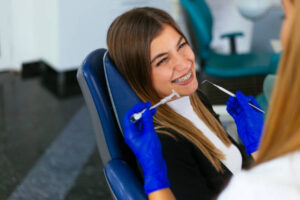 At Wilson House Dental Practice, we offer our patients in Wolverton general dentistry services to help keep your smile looking its best. Our dental team is here to help you maintain good oral health and to offer treatments that can enhance your smile. We offer a variety of services to ensure that your teeth stay healthy and strong, including routine check-ups, gum disease treatments, teeth cleaning and fluoride treatments. If you have any questions or concerns about your dental health, we are always happy to answer them. With our wide range of services and our experienced team, Wilson House Dental Practice is the perfect place for all your general dentistry needs.
Come and take a look at our treaments, if you are looking to improve your smile, click here for an appointment or by calling 01908 611478
Back to Treatment