Tooth Extraction Milton Keynes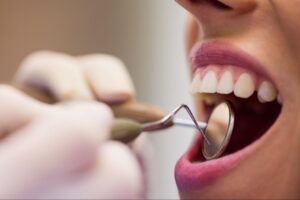 Our dentist's first priority is to help restore, repair and save your natural teeth, but if your tooth has excessive decay or trauma, extraction may be unavoidable.
Teeth that are severely broken or decayed can cause an infection in the gum underneath the tooth, which can lead to an abscess. Dentists perform extractions under local anaesthetic. Your dentist will ensure you are comfortable before, during and after your extraction, and will discuss your options for replacing the missing tooth.
Your dentist will also provide you with specific instructions for aftercare such as eating soft foods for 48 hours after extraction and avoid using a straw so you don't dislodge the blood clot.
Reasons Why You May Need A Tooth Extraction: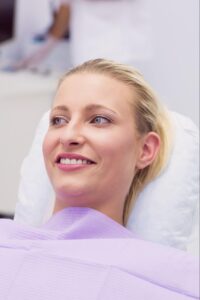 Severe tooth decay causes irreparable tooth damage
Tooth Abscess
Loosening of a tooth from gum disease (e.g. periodontal disease)
If you have a tooth that has been impacted, tooth extraction can help
It can eliminate teeth overcrowding
It is necessary after an injury that you will need an emergency dentist appointment.
There Are Two Types Of Extraction:
Simple Tooth Extractions – These are instances in which tooth extraction can be done from above the gum line. In most cases, this is done on the same day as the emergency dentist appointment.
Surgical Tooth Extractions –  It is necessary to perform surgical extractions when the tooth cannot be easily accessed, such as if the tooth has not fully erupted or the gum line has broken. An incision may be made to elevate the soft tissues covering the tooth. Sometimes, the tooth may be sectioned into multiple pieces to facilitate its removal. 

Here is what a tooth extraction looks like:
Come and take a look at our treatments, if you want to improve your smile, click here for an appointment or by calling 01908 611478.
Do I Need To Take Any Precautions Before Undergoing Tooth Extraction?
It is always important to tell your dentist about your current medication and medical history before having a tooth extracted. Let your dentist know what medications and over-the-counter supplements you ingest. Tell your dentist if you are taking blood thinning medications or aspirin.
How Do I Know If I Need A Tooth Extracted?
Our dentists have years of experience treating a wide variety of dental symptoms. Call us today and we can determine if your tooth requires an extraction or can be treated with a root canal or a crown.
After My Tooth Extraction, Will I Need Any Follow-Up Procedures?
In a lot of cases, follow-up procedures are necessary after an emergency tooth extraction. Patients can either choose between a dental implant, bridge or partial dentures or other treatment. Ask your dentist for advice on which treatment is best for you.
Come and take a look at our treaments, if you are looking to improve your smile, click here for an appointment or by calling 01908 611478
Back to General Dentistry